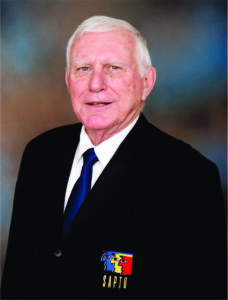 Advocate Ben van der Walt has a BA LLB from UNISA and is currently the Legal Advisor and General Secretary of the South African Parastatal and Tertiary Institutions Union (SAPTU).
He was a member of Parliament of South Africa from 1994 to 1999 with representation on the Senate and National Council of Provinces. Until 1995 Ben was, by ministerial appointment, a member of the South African National Training Board and  an Assessor for the Compensation Commissioner at the Dept. of Labour.
Ben is currently Member of the National Executive of the Federation of Unions of South Africa (FEDUSA). He is also a labour representative on the National Economic Development and Labour Council (NEDLAC) where his Task Team contributions include input as regards the National Minimum Wage, Aquaculture Development and the Agricultural Land Bill.
He can be contacted via info@saptu.co.za.